Equip your attorneys with essential sales training that turns them into a revenue engine for your law firm.
Sales training is one of only a few areas you can invest in as a managing partner or professional development leader that gives you a positive return. To do this effectively, your attorneys need to learn to engage and collaborate with potential and current clients in a way that leads to more revenue and better relationships.
Minimalex sales training is not your typical "business development" training—it's a competitive advantage. During this specialized training, your attorneys won't learn sales skills through gimmicks like gamification and participation certificates. Instead, the Minimalex system treats learning essential sales skills as a key component to lawyers' success and happiness and expects them to take action every step of the way. Cutting out the fluff and setting an expectation of action empowers attorneys to develop in their careers and drive results for your firm.
You can choose from two kinds of sales training:
Live Scheduled Sales Training
This powerful and action-oriented sales training takes place over 3 months, with live sessions at pre-scheduled times. It is designed for those who function best with scheduled classroom or virtual classroom training.
Through this training, your attorneys will learn how to:
Move past mental blocks about sales
Set up a repeatable system
Implement the keys to effective sales communication
Improve the ability to understand the needs of current clients.
Are you a Managing Partner or Professional Development Leader?
Use this valuable free resource as your own roadmap for training, or to verify that we are the right fit to work together.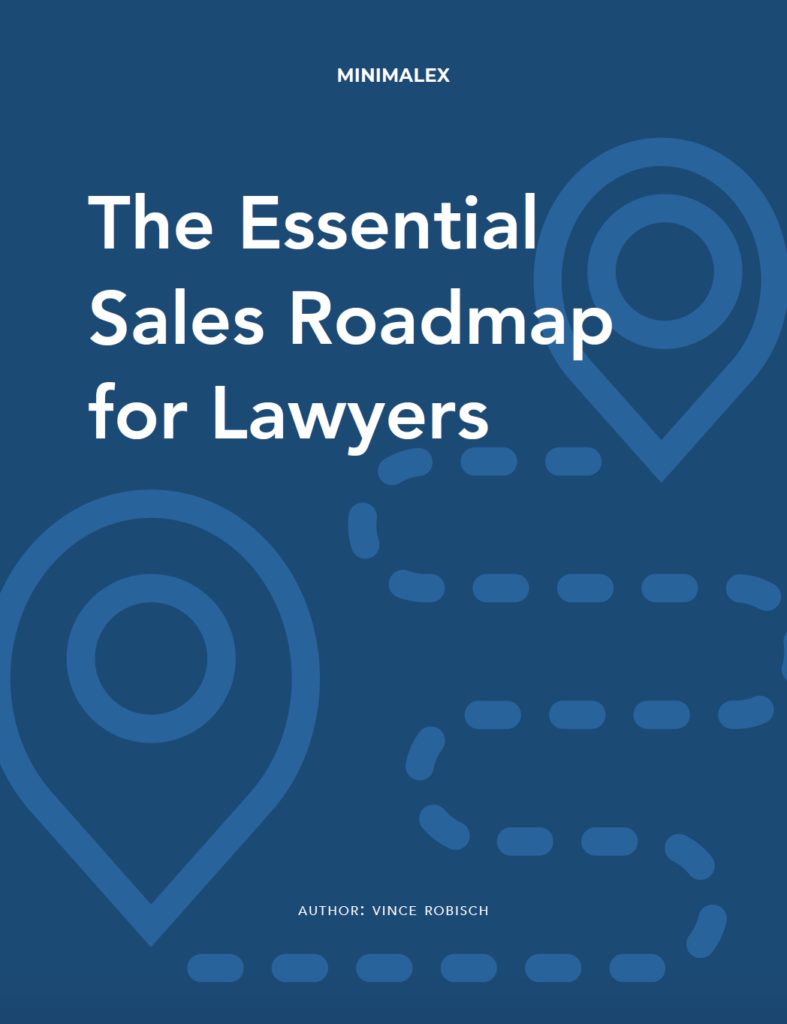 On-Demand Sales Training
Requested by law firms, on-demand training provides a streamlined, interactive experience where attorneys watch pre-recorded training sessions on their own time—then they participate in live, scheduled sessions where they can have their questions answered, create specific action plans, and make immediate progress.
This training teaches the same sales process as the live training; the core difference is that it gives your attorneys more schedule flexibility and allows them to complete the on-demand lessons before gaining deeper insight in the helpful live sessions.
Once they complete their training, your attorneys will be ready to work with a sales coach. Attorneys who choose to engage a coach (whether it's me or someone else) will be able to significantly accelerate their results because they will already understand the foundational principles of sales.
Learn more about how coaching works here or feel free to schedule a 30-minute call and we can discuss your firm's specific needs.
"Vince is a business development coach for lawyers, but he really is so much more than this. His professional path and experience uniquely equip him to help lawyers achieve truly extraordinary results. Having worked with Vince, I can attest that he's a gifted presenter and facilitator and is very effective with an audience."

Cat Moon, Director of Innovation Design, Director of the PoLI Institute, Law Lecturer, Vanderbilt Law School